Let's connect and have some fun!
Online parties are an easy way to earn hostess gifts and have fun with your friends without cleaning your house! There is no limit to who you can invite . I set everything up online - you invite your friends to join us and in a couple hours we are done! It's that easy and you earn the hostess incentives of up to 50% off your purchases!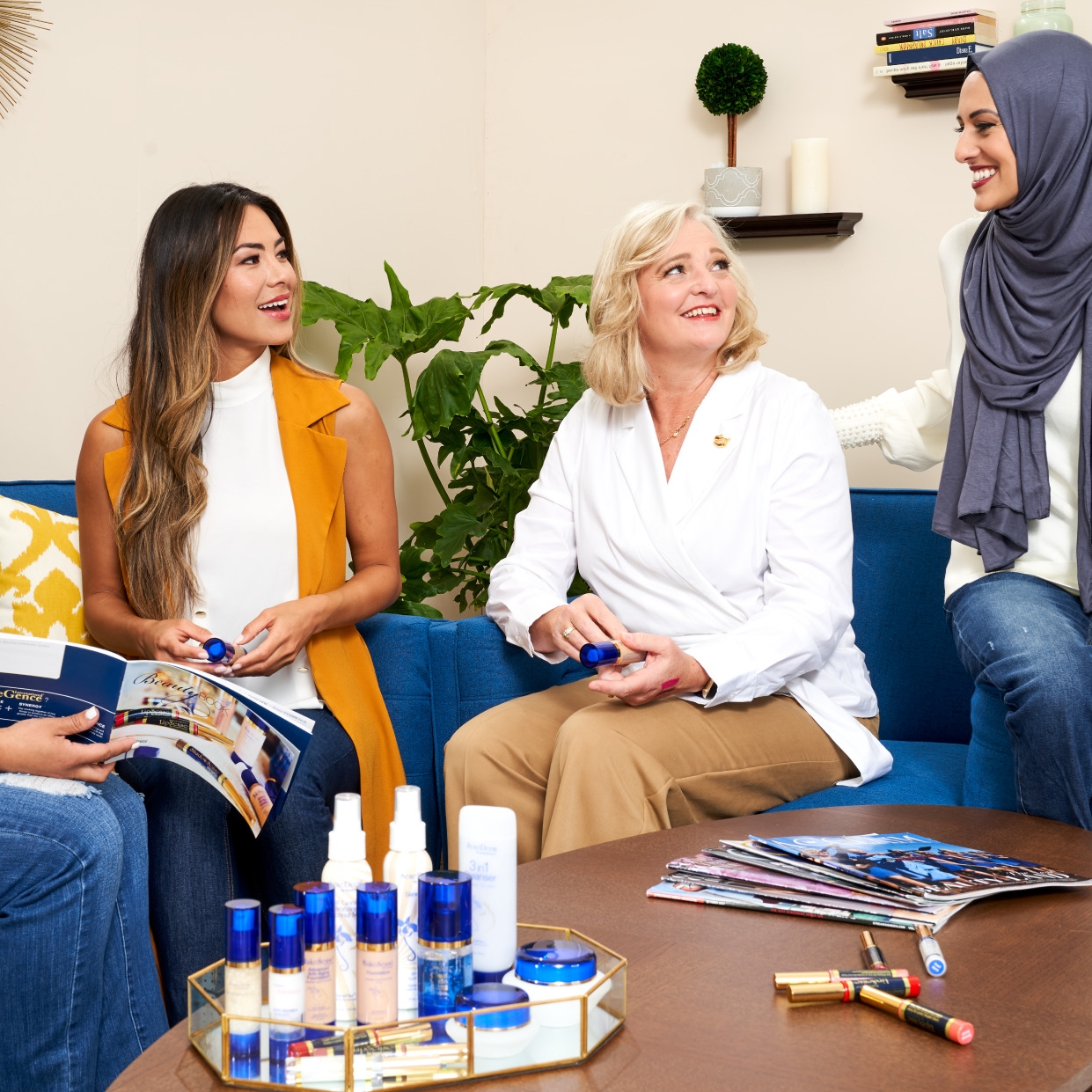 Now more than ever women want to connect and make real friendships. Invite your girlfriends over and host a Girls Night In Party to earn Hostess gifts and discounts! You invite a handful of friends and neighbors and I'll bring samples for everyone to try.
Choose from a Spa Party, a Skincare party, a Makeup Party. or let's customize a party just for you and your friends!
One on One Color Consultation
Schedule your personal one on one appointment with Katie and get the complete treatment of anti-aging skincare and long-lasting color cosmetics. You will leave confident in how you look and feel! Katie will show you what products to use and how to use them. Katie will be your one stop shop for all your skincare and beauty needs.
Wholesale Distributor Options Available